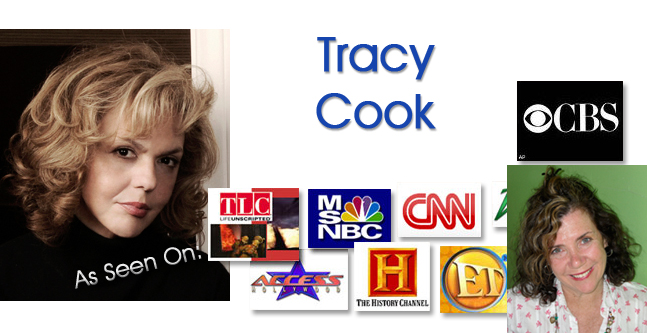 New Moon Articles by Tracy
Virgo New Moon - Your daily life is YOU. How is it going?
Virgo NEW MOON 2015
Solar Eclipse
By Tracy Cook
Many years ago I studied lunar phases with Robert Buz Myers. It is my hope that he would be proud of my work today. Blessings to you, Buz!
What is a New Moon?
A new moon is the beginning of a 29-day cycle. Technically, when you look up in the sky you only see a thin section of the moon illuminated.
And the not so technical point of view?
Well, similar to farmers and indigenous people, who have used the eight phases of the moon for eons, astrologers also utilize the different phases of the Moon. Certainly on the New we know it is time to plant seeds. But the other seven phases are equally important.
Where should my focus be during this next 29-day cycle?
When we draft a chart for the new moon we can get a sense of the energy that will be up for processing for the next 29 days.
Okay what is this cycle about? Your daily life is you. It is not your family, your job, your tribe, it is you. What does it say about you?
Sabian symbol:
A Girls' Basketball Team
http://www.cafeastrology.com/sabiansymbols_degreemeanings.html
Virgo New Moon
Solar Eclipse
September 13, 2015
2:41am EDT
20 Virgo 10
The last time we had a Virgo Solar Eclipse was in September 2007 & 2006. Can you remember what was going on then? Can you remember what was going on with your health? Your diet? You schedule? Your calendar? Your daily plans? Your exercising? How did routines play in your life? How was your hygiene?
How about that for an opening paragraph? Not often you read the word 'hygiene' in a blog. Oh, yes, Virgo the queen of hygiene. Okay, so let's get into this Virgo eclipse, which for some reason I am hearing about more from friends than other eclipses. I am confused why this one has got people hot and bothered since there are two solar and two lunar eclipses every year and occasionally some years there are six (2011). I'm not sure that this one is exceptionally more potent than others but maybe that just speaks more to the circle of friends I keep. Virgo is a challenge for them! Lol.
With a Virgo Solar eclipse we have got to look at what makes up our daily life. Where are we going and what we are doing is important. I don't mean it is important because you are delivering a speech at the UN or important because you throwing a 50th party for your best friend. I mean what you are doing and what is on your To-Do list is a reflection on who you are and what you are about. And that is what is important. So, how are you spending your day? Are you taking care of a lot of people? Are you spending a lot of time on the phone or texting - trying to keep relationships going? Are you obsessive about health issues? Are you a hypochondriac? Are you working every day on something that makes your heart sing? Are you defending yourself with others? Are you zoning out on the web or TV? Are you getting lost in fights?
With a Virgo eclipse we need to look at our time and how we spend it as a reflection of our self-esteem. When Virgo is misbehaving it thinks everything should be perfect or logical. Ha! And when things aren't logical or perfect, then Virgo becomes a nervous wreck. This is funny because what is really going on is Virgo is born a nervous wreck and then spends the rest of its life looking for imperfections so it has a 'right' to be nervous. Yeah, read that about a jillion times. Instead when things happen that are not logical or are not perfect, Virgo should calm down, find its center and look around at what can be improved upon but not get lost in making it 'perfect.' For 29 days watch the OCD! No matter how much you justify that obsessive stuff, it is not helping your daily life.
It is interesting and I guess a coincidence (if we believed in those) that this Virgo Solar eclipse takes place a few days after Venus turned direct. Venus hit the shadow point in June, turned retrograde on July 25 at Zero degrees of Virgo and then turned direct on September 6. And now here we are a handful of days later at Virgo Solar Eclipse. What did Venus going backwards in Virgo and Leo tell us about what we value? What did we learn about how we are valued by others? What did we learn about our beauty, our money, our resources and our creativity? What and you do we appreciate? Take a moment and think about all of those questions. And now think about this New Moon Solar eclipse in Virgo, which is reminding you that your daily activities and to-do list and calendar speak to what you are about. So, the big question is, are you living a daily life that incorporates every thing you learned about your values in the last three months? If you have not made adjustments since Venus turned direct, now would be the time to start Virgo 'fixing' your calendar. Everyone should have a 'come to Jesus' moment with their schedule and daily life and make the changes in their to-do list that is a life they really want and VALUE If not, then start fixing it bit by bit.
This Virgo New Moon chart has Sun/Moon inconjunct Uranus and a Sun/Moon opposite Chiron. These are not heavy hitter aspects and Chiron is not as weighty as a planet. But since there are no other aspects with the Sun/Moon then these aspects are coloring the 29 day lunar cycle. There will be impulsive issues (Uranus) that come from insecurity. And insecurity will be up super high all 29 days. Like I said, "Virgo is nervous." This cycle will feel like 29 days of ADHD. Especially with Mercury retrograde (Virgo's ruler). Keeping our focus will be challenging. And with Chiron in Pisces we will sometimes wake up in a mood and have no idea why. Don't get lost in the mood, get up and do something practical, ah there is a nice Virgo word and shift the energy.
We should above all, during this 29 day cycle, resist the temptation to collapse in 'all is useless' "all is broken," It is all an "effed up mess." First of all it is not "ALL". It is whatever it is. But don't go global on it. If your marriage to your spouse is a mess, then figure out where the number one issue is and tackle that part. And if, continuing the example, the marriage has really run its course, okay, then figure your way out of it but you have NO business suggesting that you will never be in love again, never fall in love again, and all that blah, blah, blah thinking. You are NOT god and you do NOT know the future. Knock it off. And get back to fixing what you can and leave the rest.
Mercury Retrograde
Well, this is certainly humorous. As we plot out our daily life and look and see what works and doesn't work in our schedules we will get to experience that most noble of adventures, a "Mercury Retrograde." Blech. Yeah, I know. But listen I'm over here just like you, a wee bit nervous about broken phones, technology and miscommunication. And yes, please dear lord, let's all be careful about our emails!!!!! Advice to all: No snarky emails for three weeks during the retrograde. Do you want to hit reply all by accident? No. Do you want your email forwarded? No. Mercury retrograde is at 16 Libra so this is focused on relationships and balance and partnerships. Can you see how a stupid comment could hurt all of the above?
Just to go over the dates.
August 28 we crossed shadow point
September 17 Mercury retrograde
October 9 Mercury Direct
October 24 Mercury exits shadow point
Yes, we all know Mercury is not really going backwards (thank you, astronomers, who always like to point it out) but the appearance of going backwards is good enough. Optics really is everything, talk to politicians. Anyway, Mercury crossed its shadow point at the end of August. It goes retro on September 17 (16 degrees Libra) where it stays in CRUNCH time until October 9th (Zero Libra) when it turns direct and we all breathe again and then it clears the window on the 24th and the whole mess will be a distant memory. Or at least we hope.
Just remember, Libra Mercury is all about relationships, fairness, equality, balance, playing nice, indecision versus decision, nice manners vs phoniness. Honesty versus Passive Agreessiveness. And given we have this retrograde taking place in Virgo Solar Eclipse lunar cycle where we are getting a handle on our daily life I would say this one bears repeating……
Honesty versus Passive Agreessiveness. Honesty versus Passive Agreessiveness. Honesty versus Passive Agreessiveness.
See how that all works out for three weeks. Just sayin'.
Equinox
And speaking of balance and things being fair and equal. The Sun moves into Libra on September 23. We might get some greater insights into our Mercury retrograde drama after that point. Those of us in the Northern Hemisphere may feel relief at having summer finally conclude and those hideous hot days behind us. And our dear friends south of the equator can get excited by their luxurious summer days ahead of them. Happy Libra, Everyone.
Pluto turns Direct
On September 24 Pluto turns direct at 13 Capricorn. Now would be a good time to remind all you with planets at 13-15 degrees of Cap, Aries, Cancer and Libra that Pluto is on your ass. Those of you who don't really know your chart. you are probably already feeling it, but in terms of super generalizations if you are born around January 4-7 or April 3-7, July 5-9 and October 6 – 9th give or take a day …you are feeling Pluto. It is really simple, if you are holding on tight to something so deep in your soul you need to let go…consider letting go. It may mean overhauling everything in your world but the truth is, it is time to overhaul it anyway. If you feel blindsided by something, you have my compassion, one hundred percent. But please do the best you can to get yourself out of the pain and start to rework your life. This is one of those aspects that beg us to change our DNA. Pluto has been retrograde since April 16. Where have you been feeling pressure? What have you been focusing on that needs regeneration? Where have you been mulling a big overhaul? Given Pluto turns direct on Virgo Lunar phase, consider how you can do a little bit of overhauling or change day by day so that months from now you are in a new place?
Saturn returns to Sagittarius September 17
Last December (Dec 23) Saturn moved out Scorpio and into Sag. We went from being serious about money, taxes, power, control, sex, death & rebirth issues to education, traveling, philosophical, newsmakers, literature and international issues. Yeah, a whole different energy, right?
We didn't get that far before it turned retrograde on June 14th and returned to Scorpio for us to go look at our money and power issues one last time and now having turned direct, Saturn returns to Sag where it will be until 2017. Issues around freedom and optimism and adventures are accented. The last time Saturn was in Sag was in 1985-1989 and before that 1956-1959.
It is interesting that when Saturn moved into Sag earlier this year, it was announced that the US would normalize relations with Cuba. How timely given that 50+ years ago when Saturn was in Sag, Castro and his guerillas were deep in their battles and by the time it wrapped Castro became president. And the build up for the Berlin wall to come down also took place while Saturn was in Sag in the 1980s. Now it is kind of interesting as we watch refugees from all over migrate to Europe through Germany.
For sure, keep your eyes out for newsmakers since we already had a taste of Saturn in Sag
http://tracyastrosalon.blogspot.com/2015/02/news-newsmakers.html
And we should all remember that hypocrites will be BUSTED. Saturn in Sag is all about pushing those people who do not walk their talk. And yeah, big blowhards will be in the news.
In terms of how Saturn will influence you personally and you know your chart take a read of this write up:
http://tracyastrosalon.blogspot.com/2014/12/saturn-in-transit-sagittarius.html
In conclusion you should be feeling changes in the air. We are almost about six months out since the final Uranus/Pluto square. 2012-2015 was a bear of a time. Now we are getting space, free to move about, free to see what still fits and what needs to be discarded. All in all, there are changes going on and with Virgo eclipse we are learning to be light and fast on our feet.
Stay versatile and all will be okay. See you at Libra New Moon next month.
Have you friended TracyAstroSalon on FB? Why not?
https://www.facebook.com/tracy.astrosalon
Virgo NEW MOON
September 13, 2015
2:41 am EDT
20 Virgo 10
The 8 phases
New Moon
Sept 13, 2015
2:41am EDT
20 Virgo 10
New moon: Plant seeds, make calls, activate, start projects. Activate something that will ideally lead you to more. This is the phase where INTENT is critical. Even if the results are not immediate, the intent is there. You may not have all the answers or road map but you should put out your Intent.
This focus: Where are you dexterous? What is going on with your date book? What things do you have written down that you MUST do or MUST attend? How does that speak to what you really value? How is your daily life a reflection on who you are and your self esteem? What changes can you make to your daily life that will put you some place new six months from now? How is your diet?
Special Focus:
Crescent Moon Phase
Sept 17
6:17 am EDT
Crescent: We will receive information, we will research a bit more, perhaps get feedback on stuff that we planted on new. Perhaps get some information that will help down the road on a seed we planted a while ago. We can collect some data now. Even if you think you are not getting information, stop, and re-look at everything. Who called you? Even the silliest things, when they come up during Crescent are note worthy. A parking ticket? An argument with a spouse? A refund check from the phone company? All of it needs to be considered a message from the universe. How can this information help you?
Focus on: What are your learning about death and rebirth? What are you learning about resources? What are you learning about sex? About Taxes? What are you learning about power and empowerment?
Special Focus:
9/17: Mercury retrograde 2:09 pm 15 Libra 55 (see above)
9/17: Saturn re-enters Sagittarius (see above)
9/18: Jupiter oppose Neptune: Being brash and big versus being quiet and mystical. How are you juggling faith and belief? They aren't always the same. Righteousness at odds with faith. Creativity versus facts. Truth vs WantToBeTrue.
First Quarter Moon
September 21
4:59am EDT
First quarter: We do more actions based on the information that we just received. Or we feel our instincts guide us on something. We pursue again. We make another call or we see someone. We mail something. We stir the pot again. This can be a time when we realize that the goals we planted on New need more action from us, perhaps actions that involve breaking away. Are there people who say they have our best interest in heart but fear us growing away from them? Maybe we need to get help from others not the usual suspects. Some independence may need to be exerted.
Focus on: What actions can you take that speak to building a bridge? What actions can you take that expand your world? How are you stretching? What actions can you take that speak to your real philosophy? Or your real opinions?
Special focus
9/23: Sun in Libra Equinox: 4:20 am EDT
9/24: Mars enters Virgo . Here we go micromanaging the world. Sigh.
9/24: Venus trine Uranus. Fun doors open. Creative. Love. Money all get a shot of "new"
9/24: Sun sextile Saturn. Work infused with play. Finding buddies to do fun work.
Gibbous Moon
September 24
5:40pm EDT
Gibbous:
We refine our information. We pick and choose, we discriminate, and we organize to be 'Virgo' like. We sort through details. Have we missed something? How are we sifting through the information? Go back and make sure something hasn't been neglected. Refine our actions.
Focus on:
What have you missed about your friends? What have you missed about being a part of a group? What have you almost neglected in being a part of a community? Where are the people who have similar thinking as you? How are connected?
Special Focus:
9/25: Pluto turns direct 12 CAP 58 2:57pm (See above)
9/25: Mercury square Pluto. Harsh words. Harsh thoughts. Thoughts around power. Thoughts around passive aggressiveness.
9/26: Mars square Saturn. Don't win a battle and lose the war. Actions based on microscope thoughts will not win against telescope thoughts.
Full Moon Phase
Lunar Eclipse
September 27
10:50pm EDT
4 Aries 40
Full Moon: We make the needed adjustments on the things we planted. Usually emotions are up and running and for those people who perhaps did not utilize the new moon and the rest of the waxing moon, this is when emotions can get the better of us. There can often be a big emotional break, for no other reason than to get back on track. Some partnership will offer up some balance. The moon is bright and full and there is no room for shadows, what is reflecting on you?
Focus on: Full Moon in Aries. How can you balance self -identity and relationships? How can you find your self? How can you find balance? What does it look like to carve your own place in the world? What does it look like to honor self within a partnership?
http://tracyastrosalon.blogspot.com/
Special focus:
October 1
Disseminating
4:04a EDT
Disseminating: Share information; find a teacher or someone who has more knowledge. Perhaps there was a big ol' blow out on the full and one feels in need of support and help, this is the phase to reach out to one who knows more. This is when we find a rabbi or a minister or therapist who gives us more insight. And of course, you too may be ready to teach and share your own information.
Focus on: How are you sharing your values? How are you sharing your practical skills? How are you sharing money? How are you sharing your ability to build something from the ground up?
Special focus:
10/1: Sun conjunct Mercury. Thoughts that are practical and inspiring.
Last Quarter Moon Phase
October 4
5:06pm EDT
Last Quarter moon: Now we do the final adjustments to the seeds we planted on new. The final call, the final letters to send, we follow all the trails that came up that still make sense. And we let the other parts lay fallow. It is a time of action but wise action. It is a time for living "The serenity prayer"
God, grant me the Serenity
to accept the things
I cannot change Courage to change the
things I can, and the
Wisdom to know the difference.
Focus on:
What actions are you taking that support your family? What actions are you taking that speak to your emotions? What actions are you taking that speak to your roots? What actions are you taking that build real security? Not fake security.
Special focus:
10/6: Sun Square Pluto
10/6: Mercury sextile Saturn
10/6: Mars Oppose Neptune
Balsamic Moon Phase
October 8
12:57am EDT
4:18pm EDT
Balsamic: We let go. By releasing we can prepare for the new.
Focus on We release our insecurity. We release our nervousness. We release our monkey-mind. We release our OCD.
Special focus:
10/8: Venus enters re-enters Virgo
10/9: Mercury turns direct 00 Libra 54 (see above)
10/10: Venus Square Saturn. Love & Money feel pinched. But at the end of the day both are growing up.
10/11: Jupiter Trine Pluto. Adventures that overhaul our psyche.
10/11: Sun oppose Uranus. Relationships get breakdowns and breakthroughs.
Libra New Moon October 12 8:05pm 19 Libra 20
Astro Answers by Tracy
New Moon Articles by Tracy
ATTENTION!
It has been brought to our attention that Margaret is being portrayed as a psychic on $1.99 sites. These sites are doing so without Margaret's permission. Margaret has not claimed she is a psychic. - MW