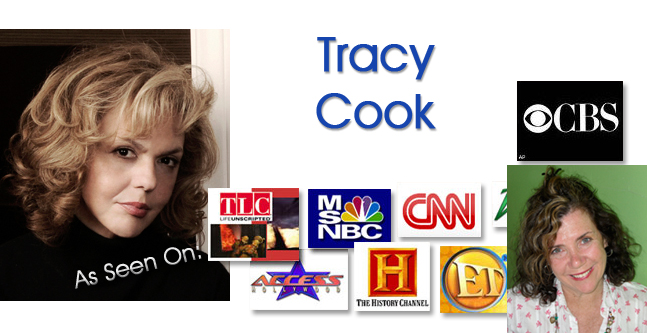 New Moon Articles by Tracy
And now it is the Second Cancer New Moon!
Cancer New Moon (2nd one)
By Tracy Cook
Many years ago I studied lunar phases with Robert Buz Myers. It is my hope that he would be proud of my work today. Blessings to you, Buz!
What is a New Moon?
A new moon is when the moon is between the sun and the earth and the illuminated part of the moon is very small. Technically, when you look up in the sky you only see a small, skinny section of moon.
And the not so technical point of view?
Well, similar to farmers and indigenous people, who have used the different phases of the moon for eons, Astrologers also utilize the different phases of the moon. Certainly on the New we know it is time to plant seeds. But the other seven phases are equally important.
Where should my focus be during this next 28-day cycle?
When we draft a chart for the new moon we can get a sense of the energy that will be up for processing for the next 28 days.
Okay what is this cycle?
Did we learn a lot during the last month? Did the first Cancer New Moon shake up our world so much that we are now ready to make significant changes to the way we feel? This is the cycle where we learn how to be an adult. Finally.
JULY 21, 10:34PM EDT
29 Cancer 27
CANCER New Moon
Sabian symbol
http://www.amazon.com/Sabian-Symbols-Astrology-Symbol-Explained/dp/094335840X
A daughter of the American Revolution.
"The key word is Inheritance. When positive, the degree is an infectious pride in leadership through which a group is able to act as a unit, and when negative the ultimate betrayal of selfhood by a false assumption of superiority."
This is our second Cancer New Moon. It is a rare bird, two new moons in one sign, but when it happens we really NEED that second moon. In this case, the first Cancer New Moon (June 22) had a powerful opposition with Pluto. It was an aspect that kicked our butts up one side and down the other. Overwhelmed, burdened, loaded down with obligations it was tough. Many of us found our emotions stretched and pulled for twenty eight days. For some, tears flowed like they never flowed before or they went so cold dinner table conversations looked like Ice Age 4— no one talking about anything. For many people it was a tough twenty eight days as we re-evaluated our emotions, family, roots and home life which include Mom, being a mom, children and our own childhood. Of course, some people felt liberated as they jettisoned a lot of beliefs, fears and angst. (Never underestimate the power of Pluto to finally get 'over' something) Now we are going through another round of Cancer. And this time we don't have a big ass opposition with Pluto instead we have a mild frustrating aspect with Pluto which will bring up echoes of what we experienced earlier in the month but it won't be a stomach churner, we should ride through it much more sanely, especially if we learned a few things on the last round.
Also, this New Moon is our second eclipse in a row. The Full Moon in July (7th) was a lunar eclipse followed by this New Moon which is a solar eclipse and then in August (5th) we will have another lunar eclipse. So, what do three eclipses in a row mean? Well, imagine you and a bunch of people are sitting in a big hall and someone comes in and switches the light switch on. You notice it, right? And then they turn it off, which you also notice. But what if they turned the lights on and off, on and off, on and off…. you would think something more is going on like someone is trying to get your attention, correct? And to a certain extent that is what is going on this summer. Eclipse, eclipse, eclipse, "Who keeps messing with the lights?!!" Well, I can't say who is doing it but I know these eclipses are asking us to process out our emotions. Big time.
Perhaps on the last Cancer cycle we were spinning out of control trying to take care of this person or that person. Maybe we were running around putting out fires that were caused by one dysfunctional situation after another. Then by the Capricorn Lunar Eclipse we were not so sure it was all worth the "sturm and drang" (get out your German dictionary). We felt spent. We lay on our couch staring up at the ceiling wondering, "What was that I just experienced and was it worth it?" And the answer? Most likely "NO."
Now the question to ask is, "Are you going to do things differently on this Cancer New Moon and solar eclipse?" Spirit is giving you another Cancer cycle to get it right. And by getting it right I am talking about learning how to differentiate between real proactive emotions versus knee jerk juvenile emotions ---and the patterns that those reactions create.
I am sure many of you have already done that differentiation during the last 28 days, so much that you will think long and hard before you invest one more dollar, one more drop of sweat, tear or blood towards anything and everything. And if you are silly and misguided and continue to respond with juvenile reactions, attitudes or beliefs you will have another lunar eclipse to set you straight (August 5). The August Full Moon Lunar eclipse is asking people to find their group of likeminded people (Aquarius Moon) and see how they can move their life to a better spot or at the very least an elevated spot where they can grow and shine (Leo Sun). And guess what? No juveniles allowed! See why you are getting a second Cancer New Moon? It is time to work out the kinks in your emotional and feeling body.
Wacky Uranus is now serving!
I don't want to give you the impression that this cycle is all about emoting, it is not. Luckily, we have got cuckoo, crazy Uranus on our side by way of a fat trine with the Sun and Moon. Uranus is the craziest guy on the block and wears the oddest clothes and has the goofiest hair style but, man can that guy serve a ball---and he's on our team for the entire 28 days!!! What does that mean? Expect the unexpected.
For example, you are walking down the block minding your own business heading for the post office to buy a stamp and out of nowhere you run into this guy who used to date a good friend of yours a million years ago. Next thing you know he says, "Hey can you help me with _____?" You think, "Yeah, I guess I have the time." And you do it. The next thing you know you meet this new person from that guy which leads you to this amazing opportunity! None of this would have happened ---if you had not walked down that block to get a stamp. This is the story for the whole 28 days. A weird chance encounter makes for a cuckoo day and a weird opportunity. The only thing you need to do is keep your eyes open for Uranian energy. It will be odd and weird but at the same time electric and spontaneous. Tune into it and see what it offers.
Mercury lightens the load
Of course, Cancer is a water sign and water is not exactly light. Don't believe me? Try carrying five gallons of water all day. By the end of that day you will swear there must be a Geneva Convention law against it. But luckily Mercury is the lightest and breeziest of the planets. Wherever it goes it brings a bit of levity. It lifts everything up. Of course it can create some confusion and things can get a bit chaotic but it is fun chaos. Perhaps we should spell it K-A-O-S. (Everything is funnier with a K). Anyway, Mercury is in conjunction with the Sun and Moon on this New Moon. Our emotions can be piqued but not so much that we are dragged down and we could even have a good laugh at something that otherwise could have bummed us. Conversations with friends and family and even strangers could be uplifting. There is an overall lightness to the 28 day cycle. And given we have that energy of Uranus we really will be spinning in a whole new way. Keep your eyes on the news. See if a huge fad lifts off during this cycle. I can't imagine what it will be but it could be wacky and odd. Perhaps, it is time for a new "Pet Rock"? Or maybe someone will come out of the crowd and be the next attention grabber. A new "Joe the plumber?" Yep, anything is possible with a moon conjunct sun conjunct Mercury in Cancer. Especially in America. But personally, communication is highlighted during this cycle.
What's a summer without a tug-a-war?
On August 1st Venus will oppose Pluto and although it is not the end of the world it is a hard aspect for relationships and for money and resources. Venus in Cancer will be emoting about family, roots, comfort and food and Pluto over there in Capricorn will be saying to everyone, "Who said family was so good?" Why am I spending so much time with these people?" If you are looking for a date for a family picnic or reunion I would skip that weekend. Especially since the moon is heading for the big lunar eclipse on the 5th. Sigh. If you and your spouse get into it, just take a breath and work your way through it. Don't turn anything into world war three, just breathe.
Now the important stuff---Ch, ch, ch, changes……
In the near future---August 21, the nodes of the moon are going to change signs. First of all, the nodes are not planets, they are points. They have to do with the sun, the moon and the earth and the paths that they take. The nodes are a bit erratic in that they go backwards and forwards all the time and in no set pattern. They also go through the signs backwards. Instead of Aries, Taurus, Gemini---they go into Gemini, Taurus then Aries. The nodes are split into North Node and South Node. And it is the North Node where we have to stretch. The South Node is where we are lazy and where we have to be careful that we don't fall victim to our past. The North Node is harder but more much more rewarding. I will share a personal experience just to help clarify the nodes. I have a North Node in Scorpio in the 7th house and the South Node in Taurus in my first house was very easy. I could do anything alone (first house). Go to a movie, go to an event, hang out somewhere, go to dinner, I didn't care if I was alone. I cherished it. Perhaps too much. What I was supposed to do was be in partnership. And the fact that I have North Node in Scorpio I needed to be a resource for others and ask people, "What do you need?" Let me tell you---that was very hard for my South Node in Taurus in the first house!! I wanted to be my own person, do my own thing in my own time. At the same time, it was a bit lonely (Do ya think?). But once I put myself out there in a seventh house way my life was inordinately richer. Doors opened for me in ways I cannot explain. Perhaps downright miraculous. The funny thing is that I made the move to my North Node before I actually learned about the nodes. I felt compelled to stretch and get beyond myself. I knew it was calling me and I was doing the work but when I actually learned about the nodes it sealed the deal and I could never look back. If you want to learn more about your nodes I strongly encourage you to get Jan Spiller's book "Astrology for the Soul." It is a seminal book on the topic. http://www.amazon.com/Astrology-Soul-Bantam-Classics-Spiller/dp/0553378384
But back to my point (as always I drift). The nodes are going to change signs in August. The North node will move from "We are the world- Aquarius" to "Is this prudent?- Capricorn" and the south node will move from "I am great" Leo into "My feelings are so important Cancer". While the North Node was in Aquarius (since Jan 2008), the need to be social and gather within groups was extremely pronounced. It is interesting to me that the stock market crashed while the North Node was in Aquarius, I mean didn't it help to know that we all were in it together? We all lost 1/3 of our investments (or greater). But now when the bell gets rung in Capricorn it will be a bit different.
Before I speak of North Node in Capricorn let's look back and see how the nodes work. In 2005 the North Node was in Aries. Aries demands to be a leader, it gets out in front, it is fiery, it is a general in search of an army. The South Node in Libra is waiting for others to take charge. Libra leans back and let's others pick up the slack. Curiously, in 2005, Hurricane Katrina hit New Orleans and I remember marveling at the power of the nodes. Here was North Node in Aries and there was no leader. No president, no FEMA, no governor, or senator was leading. Many of them tried but it seemed like we were a boat without a rudder. Perhaps the only one who seemed to know things was that guy from Amsterdam working on dams at the University in Baton Rouge who had warned the levees were not sound. But then he was not a leader. He was just a smart guy that everyone ignored. The energy was out there for all of us to witness---I don't know about you, but I found myself standing up in my world a bit more during that time. I was so frustrated by the lack of leader that I became my own leader.
And on September 11, the North Node was in Cancer and the South Node was in Capricorn. Remember the south node is the lazy side, the thing we need to stretch out from. Like many astrologers on that Tuesday morning, I quickly drafted a chart for the day and saw a lot of aspects but I did note that the South Node was in Capricorn. Capricorn when it is in the South Node is a bit of a scrooge and a task master and hung up with work. Sadly, the vast majority of those people who died on 9/11 died at work. After it happened didn't all of us go home and hug our children and family more? Didn't we all GET the North Node in Cancer energy at that moment?
Now eight years later the nodes will switch from 9/11. It will be the North Node who will be in Capricorn and we will need to release the south node in Cancer meaning we will release the emotions, the feelings, the neediness. What does that mean? Well, I can tell you that I know a lot of people who were born with North Node in Capricorn and they never got their career off the ground because of their South Node in Cancer. They didn't feel like pushing themselves. They didn't feel like moving to a new town with more opportunities. They clung to the familiar even when it was no longer prudent. This is absolutely the wrong message for North Node in Capricorn. Capricorn is not particularly sentimental. Of course when it is bad it is a scrooge and penny pincher and cold ass. But when it is excelling, it has long vision and is the ultimate survivor. Don't believe me? Between 1935 and 1936 the North Node was in Capricorn and many Jewish families in Berlin said, "Get me out of here." They left behind generations of memories and history and they headed for new countries because they saw the writing on the wall and they knew survival was more important than sentiment. Many took a financial bath but it was still worth it to keep the family alive. Isn't that the positive side of cancer? That is the positive side of the nodes, stretch and blend.
And in '35 in America , it was the depths of The Depression and the Dust Bowl was so bad many Oklahoman's, Iowans and Missourians packed up and moved to California and other states. There was no work or sustenance for them in their bread basket state. They knew they had to move and they did what they could to get there. They left roots because those roots were now barren. Who benefited? Their children and their children's children. That is a perfect example of blending the two nodes. When you stretch out to the north you get results that come from the south. But if you do it in reverse and hang out and hide in the south energy you suffer greatly.
Let's continue to look back at North Node in Capricorn South Node in Cancer. It took place right smack in the middle of World War 1 (between 1916 and 1918) and it was during this time that the United States joined the war.
It also took place between 1953 and 1955 during the escalation of the Cold War and McCarthyism and in that case I think we can see where the fear in Cancer South Node got the better of the nation. We got another round of North Node in Capricorn between 1972 & 1973 and between 1990 until 1992 which both coincided with huge financial recessions in America. Does all of this feel familiar?
Basically, when we look back on the last century of North Nodes in Capricorn we see they are associated with very tough times. And in tough times you have to make tough choices, there is not much room for sentimentality (cancer south node). We should expect the same for our next round of North Node Cap/ South node Cancer which will last from August 2009 until March 2011. If I believed in coincidences I would say, how curious we are getting two new moons in Cancer where we are processing out our emotions just before the nodes switch into Capricorn and Cancer. Isn't that convenient that we can clean up our act before the nodes change signs? But of course, I don't believe in coincidences and I think this is a wonderful opportunity (by design) to prep us for the next two years which are going to have a hurdle of challenges. Don't sleep through the next twenty eight days. Live light, eat light, watch your neediness and overt sentimentality and just for sport google north node in Capricorn. See what you can learn to prep yourself.
One more thing
Between August 10 and August 18 Mars will be making a square to Saturn and then Uranus. Expect rhetoric to be high. A lot of people will use "fighting words." (Mars in Gemini) Whether they do anything about it or not is another thing. And it might not just be the usual suspects (Lil' Kim in North Korea, Supreme leaders in Iran) it might be beyond personalities and more about troubling food sources (Saturn in Virgo) and healthcare (Uranus in Pisces). Although, expect the crazies to get our attention.
In conclusion:
I am just as guilty as the next man when I get wound up and fearful when my emotions are tested. And I too found the last cancer new moon quite stressful. But you know, I did learn a lot and I intend to use it on this second new moon. My phone machine will be on and I will plan days and events that are proactive and answer to this wise mature part of me. In the meantime, I will keep my antenna up for something that might be prudent for me to pursue once the nodes turn into the Capricorn / Cancer axis. I hope you will do similarly.
The Eight Phases
NEW MOON
July 21, 10:34pm (EDT)
29 Cancer 27
New moon: Plant seeds, make calls, activate, start projects. Activate something that will ideally lead you to more. This is the phase where INTENT is critical. Even if the results are not immediate, the intent is there. You may not have all the answers or road map but you should put out your Intent.
Focus on
Special focus
7/21: Venus/Saturn: Tough on love, cold emotions, hard bumps
7/22: Sun enters Leo . Give your Leo Friends something big and glorious or unbelievably thoughtful. It will matter and go a long way.
Crescent Phase
July 25 4:16am (EDT)
Crescent: We will receive information, we will research a bit more, perhaps get feedback on stuff that we planted on new. Perhaps get some information that will help down the road on a seed we planted a while ago. We can collect some data now. Even if you think you are not getting information, stop, and re-look at everything. Who called you? Even the silliest things, when they come up during Crescent are note worthy. A parking ticket? An argument with a spouse? A refund check from the phone company? All of it needs to be considered a message from the universe. How can this information help you?
Focus on: Details, diet and hygiene, organization. How can you sort through everything in your life and get information from it? What is it telling you and how does it connect to your actions on new moon? What belongs where? Does your daily schedule match your intentions on New Moon? Why not? Fix it.
Special focus:
7/27: Venus/Jupiter Big love, optimistic, fun, good energies,
7/28: Venus/Neptune: Ideal love, mystical money, spiritual union (morning)
7/28: Venus/Uranus: Abrupt endings, tough money stuff. Love is stressedful(evening)
7/31: Venus enters Cancer http://astrology.about.com/od/venus/p/VenusCancer.htm
First Quarter Moon
July 28 6pm
First quarter: We do more actions based on the information that we just received. Or we feel our instincts guide us on something. We pursue again. We make another call or we see someone. We mail something. We stir the pot again. This can be a time when we realize that the goals we planted on New need more action from us, perhaps actions that involve breaking away. Are there people who say they have our best interest in heart but fear us growing away from them? Maybe we need to get help from others not the usual suspects. Some independence may need to be exerted.
Focus on: Emphasis on resources, debt, loans, sex, death and rebirth, power, determination. What actions can you take now based on your New Moon intention that will move you to the next level. What resources would serve you now as you take a big action? Where does power fit in your goals? What needs to die so you can be reborn and take the right action?
Special Attention:
7/30: Mercury/Jupiter: Big thoughts and talks. But do they walk their talk?
7/31: Mercury/Neptune: delusional thinking. Unclear thoughts, fearful thoughts.
Gibbous Moon
August 1, 5:31pm
Gibbous: We refine our information. We pick and choose, we discriminate, we organize, we tend to be 'virgo' like. We sort through details. Have we missed something? How are we sifting through the information? Go back and make sure something hasn't been neglected. Refine our actions.
Focus on: Goals, visions, higher education, optimism and religion are focused. How would the goals you set on New Moon benefit by a shot of optimism? What education can you bring to your goals? Are your energies too broad? How can you refine them and still stay true to your visions? If you are in the weeds connect to spirit and see if you can get in the path again.
8/2: Mercury enters Virgo
http://www.astrologyweekly.com/learn-astrology/mercury-in-virgo.php
Special focus:
8/1 Venus/Pluto: Love feels like it is dying but will it be reborn in a new way?
8/3 Mercury/Pluto: Penetrating thinking creates liberation. Great day for therapy.
Full Moon
August 5 8:54pm
Full Moon: We make the needed adjustments on the things we planted. Usually emotions are up and running and for those people who perhaps did not utilize the new moon and the rest of the waxing moon, this is when emotions can get the better of us. There can often be a big emotional break, for no other reason than to get back on track. Some partnership will offer up some balance. The moon is bright and full and there is no room for shadows, what is reflecting on you?
Focus on: Group minded thinkers, associations, rebellions, breaking out of ruts, personal freedom. This is a lunar eclipse so as always it is a strong full moon. It is our second lunar eclipse in a row so emotions are stretched. How do we need to break free from the things or thing that is keeping us from our goals? How will shaking things up balance out our life? What ruts are keeping us from our personal goals? What groups of like minded people would serve us to have in our world now?
Special focus:
8/7: Mercury/Venus: Fun lively conversations, a flirty day and sensitive day.
Disseminating
August 9 9:18pm
Disseminating: Share information, find a teacher or someone who has more knowledge. Perhaps there was a big ol' blow out on the full and one feels in need of support and help, this is the phase to reach out to one who knows more. This is when we find a rabbi or a minister or therapist who gives us more insight. And of course, you too may be ready to teach and share your own information.
Focus on: Emphasis on self, on personal energy, on personal will. What can you share with others of your personal journey that will help the goals you planted on new? How can YOU reach out to a spiritual advisor who might share some wisdom that will support YOU. Where do YOU fit in the goals you planted on new?
Special focus
8/10: Mars/Saturn: Rough. Actions and will at war with ambition and constraints. Ouch.
8/13: Mars/Jupiter: Abundance in harmony with energy and actions.
Third Quarter Phase
August 13 2:54pm
Third Quarter moon: Now we do the final adjustments to the seeds we planted on new. The final call, the final letters to send, we follow all the trails that came up that still make sense. And we let the other parts lay fallow. It is a time of action but wise action. It is a time for living "The serenity prayer"
God, grant me the Serenity
to accept the things
I cannot change Courage to change the
things I can, and the
Wisdom to know the difference.
Focus on: Practicality, concrete, things that have value like real estate and money. What final actions do you need to take regarding your new moon goals that would benefit by financial commitment? What actions need practical applications? Now would be the time to be concrete.
Balsamic Phase
August 17
12:40am
Balsamic: We release. We let go. We prune, we discard, we ditch stuff. We house clean. The things that no longer work, we let them out of our life. We release so we can clear our unconscious and dream. We prepare our unconscious to be ready for the next
Focus on Emotions, family, roots and home. How would releasing your family, your home and your emotions benefit you? Doesn't need to be forever but right now as you find your self again, how can you put all of that on the back burner? Do it.
Special attention:
8/17: Mercury/Saturn: Smart, clever, prudent thinking. Picking winners.
8/17: Mars/Neptune:Inspired actions, evolved movements, divine energies move us.
8/18: Mars/Uranus: Explosive, rebellions, coups, misbehaving to the nth degree.
8/19: Venus/Saturn: Money, love, joy in synch with structure and ambition.
Leo New Moon August 20 6:01am
Astro Answers by Tracy
New Moon Articles by Tracy
ATTENTION!
It has been brought to our attention that Margaret is being portrayed as a psychic on $1.99 sites. These sites are doing so without Margaret's permission. Margaret has not claimed she is a psychic. - MW