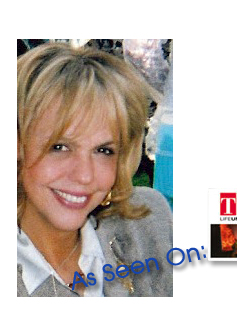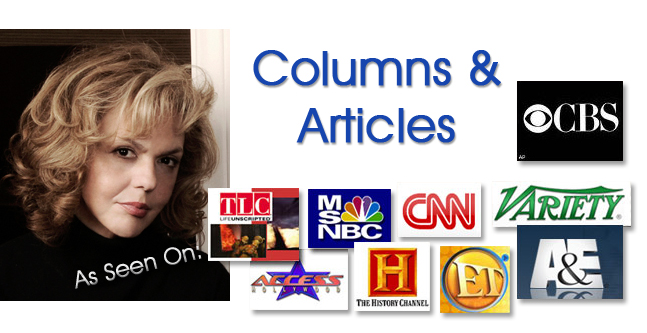 You will need to have Adobe Acrobat Reader installed to view the UFO articles. Download it from here.
Articles

Dreams and disaster happening at the same time.
Letters Sent to Us from the Public
Articles by Joel Martin
Articles by Margaret Wendt
Too Much Of A Good Thing....Is It Really Wonderful?
"Too much of a good thing… is it really wonderful" ?"
Years ago a long time friend called me and asked me to go to lunch with her. She said she was going to have an acquaintance of hers join us. Her friend wanted to meet me, intuitive healing was something she was becoming interested in. She also said her friend demonstrated characteristics of Mae West. I was pleased to be able to meet someone new and someone who shares a common interest, healing the unconscious mind! I remember thinking at the time I wondered what her favorites quotes were of Mae West.
I arrived at the restaurant right on time and quickly found my friend sitting at a centrally located table in the middle of the restaurant. We ordered our beverages and started to reconnect, there was so much to catch up on. As we were sharing the latest, suddenly we both felt the energy of the room suddenly move to the front entrance way of the restaurant. Great restaurant service was about to begin at our table as a personality similar to Mae West had just arrived and headed our way. It was as if the male's radars in the room had picked up on Sadie's arrival. I will call her Sadie; although that is not her real name, it is a name that fits her beautifully though. The Beatle's song could have been written for her.
As Sadie walked over to our table our male waiter could hardly get to her chair fast enough. As our mesmerized waiter helped seat Sadie she looked up at him and said, I'd like a Slow Screw, you know…… Slow Gin, Southern Comfort and squeeeeeeezed orange juice. The expression on her face reminded me of an old Mae West movie. Sadie had a voluptuous eyeglass figure and there was no mistake, wherever she went she got excellent service without any problem what so ever. As she looked into the waiters eyes I could imagine she was thinking one of Mae West's lines, "It's better to be looked over, and then overlooked!" As the waiter hurried off to fill her order we sat and talked and laughed and I noticed how much attention our table was getting. I thought to myself, wow, if Sadie used this energy to heal people she could create mood shifts in the male population instantly for sure! What a gift she had!
Before long Sadie asked me if she could run something by me and I said sure. She said she wondered if because children didn't get enough positive attention when they were growing up, that they would seek negative attention even in to their adulthood. She asked if I thought this was true. I said yes, there had been many studies done and many books written about that very subject. Sadie said when she was a child she had difficulty in school and found she kept getting herself in trouble where she would end up in the principal's office for speaking out. She said she didn't seem to have much willpower. I said, oh like the Mae West quote, "I generally avoid temptation unless I can't resist it." She said exactly, however she now wanted to be less compulsive and reactive in her life. I said, well close your eyes for a moment and ask God to bring you the answer, then let go of the thought, forget about it and open your eyes. Just see what happens as I believe in "if you seek and you shall find".
Sadie closed her eyes, said her prayer and I noticed a complete change in her energy and how she looked calmer and at peace. We completed our meal and before we parted to return home, Sadie turned to me and said, "I think I've been trying to substitute sexual attention for love." I looked deep in her eyes and felt connected to her soul as I said, yes that is a common thing to do on this earth and when you realize it doesn't fix you, you find out what does. I said, what you just revealed to yourself I believe will take you to your next step of healing. She smiled and said, that'll be because I love more and accept myself more, right? And I said absolutely, and in my healing path I think of myself as a work in progress. She said I like that; I'm going to use that. It puts less pressure on me to make all the changes I need to make right away. Then I can feel like every day I can make slight progress, and be okay as I am going in the right direction.
Then Sadie said she had one last question. She had heard about inner child writing and she wondered if I had re-parented myself on the unconscious level. She pulled out of her purse a book called "The Inner Child Workbook" by Cathryn Taylor and asked me what I thought about that type of healing modality. I told her I found writing to the unconscious mind for me was a wonderful way for me to discover how I thought and how to change the way my unconscious thought. I explained how I had been journaling for years and after writing for 30 minutes, then afterwards in about an hour or so I actually felt better emotionally.
We gave each other a big hug and returned home. On my way home I thought to myself here's a woman who will be forever changed because she realized that sexual attention wasn't fixing her or making her feel better about herself. Getting her answers from within was her elixir.
ATTENTION!
It has been brought to our attention that Margaret is being portrayed as a psychic on $1.99 sites. These sites are doing so without Margaret's permission. Margaret has not claimed she is a psychic. - MW