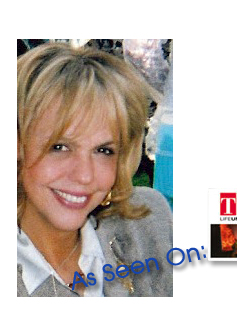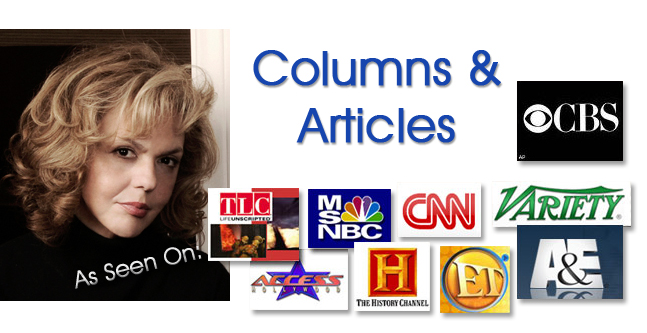 You will need to have Adobe Acrobat Reader installed to view the UFO articles. Download it from here.
Articles

Dreams and disaster happening at the same time.
Letters Sent to Us from the Public
Articles by Joel Martin
Articles by Margaret Wendt
Incredible information and facts about the paranormal and publishing
By Joel Martin and Margaret Wendt January 8th, 2007
AS OF JAN 8, 2007
BOOKS and other print materials were and are traditionally the primary way of communicating ideas and subject matter that we call "New Age." This also includes "talking books," DVDs, and CDs. Only in recent years have television and film realized the audience potential in treating so-called "New Age" subjects in a serious manner, not as only something "spooky" at Halloween time.
"New Age" is an umbrella term, for lack of a better one, that includes many topics that were once called "occult." Since the word "occult" is defined as "hidden," it is not the correct term, since the separate topics have nothing about them that is hidden or secretive. Critics of the subject still sometimes use the word occult, either mistakenly, or purposely to demean the subject.
For our purposes, to simplify, we'll assume that what follows are all topics within
"New Age." It can be a bit confusing, but vocabulary in this vast subject area is not as precise as we'd like. What is most important is the amazing popularity of psychic phenomena, parapsychology, supernatural, New Age, "spirit, mind, body," and so forth.
Cable TV network programming has opened up many hours to these subject areas, and psychic phenomena and related subjects have been treated with more courtesy than in the past. Two programs that helped pave the way were "Unsolved Mysteries" and "X-Files."
The ratings and response to those well-rated shows showed TV programmers the potentially huge audience that regards these as both serious and entertaining subjects, for example, "Medium," "Ghost Whisperer," "Psychic Detectives," to name a few.
The publishing industry has long recognized the interest. Now with the Internet and web sites devoted to the New Age, paranormal, psychic, etc., the numbers of books and people accessing information is truly staggering. Some books have become best sellers. Surveys and polls constantly find that the better educated and more affluent people are more open to the subject – whether on TV, Internet, "E-books," or traditional print forms. No wonder, since the subjects are fascinating, and touch people in very personal ways.
As an example, four out of every ten Americans surveyed report some contact or experience with a deceased loved one. For widows and widowers, the figures are even higher. Psychologists increasingly are using such experiences in bereavement and grief counseling. Depending on which survey or poll is used, the number of Americans who believe in "life after death" is at least eighty percent, or more. More than half of all Americans acknowledge having had at least one paranormal or psychic experience in their lives. In recent years, there has been far more interest in the paranormal by scientists, psychologists, and medical doctors than one could imagine.
On the following pages, then, are some of the statistics that give you an idea of the enormous interest in the "New Age," obviously meaning that people are spending millions of dollars annually on everything from books, to visits with mediums and psychics. In the post 9-11 world we live in, New Age and spiritual beliefs, the idea of an afterlife, communication with the dead, alternative healing techniques, even the ancient prophecies of Nostradamus, all fulfill a deep human need; a sense that there is a structure and meaning to life; that through psychic experiences we can go beyond our five senses for comfort and learn more about the human mind, soul, consciousness, even the prospect of life after death. It is not mere superstition or "weird" ideas. Psychic events are not inconsistent with science; nor do they contradict many religious beliefs.
The following data is from Amazon.com. Under the heading "New Age" here are the specific subject areas of books and the number of them available through Amazon.com:
ASTROLOGY - 7686
CHAKRAS - 244
CHANNELING - 1975
DIVINATION - 6575
DREAMS- 1397
GENERAL – 50384
GODDESSES- 614
MEDITATION - 2352
MENTAL & SPIRITUAL HEALING - 6327
MYSTICISM - 7002
NEW THOUGHT - 2605
REFERENCE - 772
REINCARNATION - 1520
SELF-HELP - 2109
THEOSOPHY - 3108
URANTIA - 83
VISIONARY FICTION – 1188
Under the heading "Spirituality" here are the specific subject areas of books and the number of them available on Amazon.com:
AGNOSTICISM – 238 (continued on next page)
ANGELS – 1437
ATHEISM – 310
CELTIC – 801
COURSE IN MIRACLES – 158
DEVOTIONALS – 13044
FEMINIST – 538
GENERAL – 24982
GIFTS – 5067
INSPIRATIONAL – 27120
MEDITATIONS – 5205
PERSONAL TRANSFORMATION – 6328
PRAYER – 8117
PRAYERBOOKS – 753
RELIGIOUS WARFARE – 1047
WOMEN – 1480
Under the heading "Occult" the following subject areas and number of books appear on Amazon.com:
ALCHEMY – 1815
ASTRAL PROJECTION – 197
ASTROLOGY – 528
AURAS & COLORS – 129
CROP CIRCLES – 134
CULTS & DEMONISM – 1235
ESP – 2706
GENERAL – 31020
GHOSTS AND HAUNTED HOUSES – 902
MAGIC – 5459
METAPHYSICAL PHENOMENA – 1737
NEAR-DEATH EXPERIENCES – 370
OCCULTISM – 4430
PARAPSYCHOLOGY – 10475
ROSICRUCIANISM – 774
SATANISM – 46
SHAMANISM – 929
SPIRITUALISM – 5275
SUPERNATURAL – 1382
UFOs – 1084
UNEXPLAINED MYSTERIES – 2231
WICCA – 2738
WITCHCRAFT – 3397
Under the Amazon.com heading for "Horror" the following are the number of books for each general category:
GHOSTS – 1028
OCCULT – 1096
VAMPIRES – 1782
Also, under Amazon.com, in the related area of:
ALTERNATIVE HEALING – 3407
ALTERNATIVE MEDICINE – 13151
HOLISTIC HEALTH – 57909
NATURAL HEALTH – 12137
NATURAL MEDICINE – 7748
Under "PRAYER," including pray, praying, and related subjects, Amazon.com, there were 208785 entries/titles in which the word "prayer" or "pray" appeared.
The following results show number of books from Amazon.com. The website figures are taken from GOOGLE, we've listed just a few; but for every topic, there are many websites:
ALTERNATIVE HEALING – 3407 books; 796,000 websites
ALTERNATIVE MEDICINE – 13,151 books; 8,890,000 websites
ASTROLOGY – 48,828 books; 36 million websites
ASTROLOGERS – 19,444 books; 1,860,000 websites
WICCA – 2628 books; 7,450,000 websites
WITCHCRAFT – 35,213 books; 9,110,000 sites
MIND, BODY, SPIRIT – 35042 books; 1,170,000 sites
NEW AGE – 83,884 books
PRAYER/PRAYERS – 208,785 books
PRAYING – 105,828 books
KABBALAH – 5,298 books; CABALA (alternate spelling) – 3,085 books
PSYCHIC HEALING – 2161 books
SPIRITUAL HEALING – 11,190 books
NOSTRADAMUS – 3,459 books
MEDITATION – 112,354 books
YOGA – 60,621 books
AMERICAN SOCIETY FOR PSYCHICAL RESEARCH – 624 publications
HEAVEN – 226,933 books
HELL – 209,440 books
POSSESSION – 232,049 books
EXORCISM – 15,426; EXORCISTS – 8,130 books
ANGELS – 205,677 books
GUARDIAN ANGELS – 21,372 books
GHOSTS – 168,586 books
HAUNTINGS – 58,568 books
NEW AGE – 83,884 books
METAPHYSICAL – 77,339 books
LIFE AFTER DEATH – 19,675 books
AFTERLIFE – 29,668 books
NEAR-DEATH EXPERIENCES – 6,952 books
REINCARNATION – 27,970 books
PAST LIVES – 26,153 books
MEDIUMS – 273,256 books; MEDIUMSHIP – 2,657
PSYCHIC(S) – 75120 books
SPIRITUALISM – 34,125 books
CHANNELING – 25,417 books; CHANNELERS – 1,199 books
CLAIRVOYANCE – 10,838 books
UFOs – 15,000 (est.) books
ALIEN ABDUCTIONS – 13,729 books
EXTRATERRESTRIALS – 12,915 books
ESP/EXTRASENSORY PERCEPTION – 48,616 books
FORTUNE TELLING – 8,662 books
PROPHECIES/PROPHECY – 94,300 (est.) books
PREDICTIONS – 167,932 books
SPIRITUALISM – 34,125 books
PARAPSYCHOLOGY – 3,644 books
HOLISTIC (HEALTH, ETC.) – 57,909 books
LLEWELYN BOOKS – THEY PUBLISH ONLY BOOKS ABOUT PARANORMAL,
PSYCHIC PHENOMENA, SPIRITUAL, & MYSTICAL SUBJECTS – 3353 titles
THE FOLLOWING IS FROM GOOGLE. THE NUMBER INDICATED IS THE NUMBER OF WEBSITES THAT CONTAIN THE FOLLOWING WORDS/TERMS:
NEW AGE – 52,300,000
MIND, SPIRIT, BODY – 1,170,000
ASTROLOGY – 36,600,000
NEAR-DEATH EXPERIENCES – 929,000
GHOSTS – 27,900,000
HAUNTED HOUSES – 966,000
UFOs – 5,310,000
PARAPSYCHOLOGY – 1,880,000
ANGELS – 87,700,000
GUARDIAN ANGELS – 988,000
PAST LIVES – 1,080,000
REINCARNATION – 6,260,000
LIFE AFTER DEATH – 1,380,000
MEDIUMS – 485,000
CHANNELERS – 93,500
PSYCHIC HEALING – 145,000
* * *
A search for the term or phrase "New Age" brings up more than 52 million websites that include the words or phrase "New Age." This does not mean 52 million people; only the number of websites that contain the phrase "New Age."
The increase in the past two decades has been steady regarding the subject areas: spirituality/religion. Included more recently are 'self-help' and New Age books in the same category. In other words, subjects that were once separate are increasingly coming together, so that people consider themselves "spiritual," without being religious. But, New Age and paranormal subjects are now part of spirituality. New Age, spirituality, and self-help are coming together. That creates a huge market for readers and TV viewers. We're seeing more overlap between subject areas; that is good for marketing.
Some other brief highlights of paranormal publishing interest.
Booklist magazine ran a cover story titled "Spotlight on Religion & Spirituality."
(October 2006).
Publishers Weekly – the major trade publication for the book industry ran a major story in March 1997 titled "New Age is All the Rage." Since then, the market has only grown larger to keep pace with public interest.
As an example, a publishing industry trade magazine recently projected that " America 's spiritual awakening is driving religious sales to 9.5 billion dollars by 2010.
Although it is not directly paranormal, the occult-magic themes and plots run through the Harry Potter books. Their sales figures are in the multimillions of dollars. Ditto, the DaVinci Code, although also a novel, the mystical theme is at the heart of the book. There are other examples, as well. Since We Don't Die in 1988, the first biography about a modern medium, there have been best sellers by or about America's most famed mediums, including George Anderson, John Edward, James Van Praagh, and Sylvia Browne, to name just a few.
Today, New Age embraces everything from mediums and channelers, to past life regressions, Chinese herbal medicine and acupuncture, Feng Shui, synchronicity, Yoga, gurus, chakras, colors, meditation, health, and even environmental concerns.
A June 2006 Newsweek article focused on this growth spurt, noting that the term New Age has already been supplanted by "Mind, Spirit, Body" as an umbrella term. And, there is a new phrase being used by some west coast marketers: LOHAS, an acronym for "Lifestyles of Health and Sustainability." The article suggested LOHAS might be the term of choice for "Twenty-first century New Agers." These people as consumers represent 17 percent of the U.S. population, according to a Natural Marketing Institute survey.
The subject is booming; there is something for practically everyone. It is now a mainstream subject that cuts across all religious, ethnic, age, education, and income levels.
The emphasis and current interest might change, say from angels, that were hugely popular in the 1990s; but the topic of anything connected to New Age, psychic, spiritual, or paranormal can only go one way – up. People need the spiritual component in their lives. Millions have had personal paranormal experiences ranging from near-death encounters to visits with mediums, premonition dreams, ESP experiences, and seeing or hearing from deceased loved ones. Since everyone must ultimately face death and what may lie beyond it, there will always be millions who seek answers, whether from psychic mediums, their own personal experiences, or religious-based thinking. Potentially, the market is everyone.
ATTENTION!
It has been brought to our attention that Margaret is being portrayed as a psychic on $1.99 sites. These sites are doing so without Margaret's permission. Margaret has not claimed she is a psychic. - MW