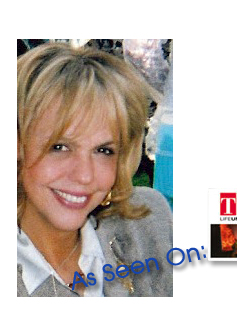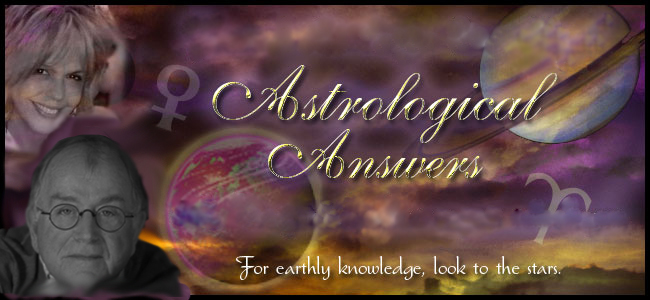 Astrological Answers by Albert Clayton Gaulden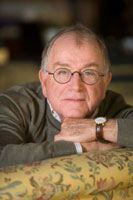 Albert Clayton Gaulden is a noted astro-intuitive and transpersonal psychologist who has worked in such diverse fields as advertising, academia, public relations, philanthropy and sales and marketing before founding the Sedona Intensive twenty-five years ago.� Born in Monticello, Florida and raised in Birmingham, Alabama, Gaulden received a B.A. from Birmingham-Southern College and attended graduate school at the University of Alabama. Upon graduation he went to work for the American Red Cross at Charleston Air Force Base and was chosen as one of the field representatives to go to Florida to prepare medical supplies and other goods in exchange for American prisoners in the Bay of Pigs debacle. In 1963 - 65 he taught Latin at Woodlawn High School in Birmingham, Alabama and freshman Latin at the University of Alabama in Tuscaloosa. Read more...
Click the titles below to read them.
The Death of Heath Ledger
Dateline January 23, 2008
The Death of Heath Ledger
The world was saddened to hear of the death of Heath Ledger yesterday, January 22nd at approximately 3:00 o'clock in the afternoon in New York. Drugs are suspected. Let's look at the birth chart and see if we can astrologically solve this mystery before the autopsy is released.
Click this link to see his birth chart...
http://sedonaintensive.com/albert_clayton/wp-content/uploads/2008/01/heath-ledger-birth-chartg.jpg
Heath Ledger was born on April 4, 1979 in Perth, Australia; there was no time of birth available at the time of his death, so I was not able to reconstruct his exact birth chart. Using the equal house system I was able to draw up a chart that allowed me to make some educated conclusions.
Ledger was born with the Sun exalted in fiery, egocentric, "my way or the highway" Aries, with his ruler in dreamy, creative, but passive-aggressive Pisces. This combination definitely indicates that Heath was the opposite of the self-centered nature of the Ram; he instead was shyer, less sure of himself and not as boisterous as is a pure Aries. As a matter of fact, Pisces is ruled by Neptune—often associated with alcohol and drug excesses—which was in Sagittarius when Heath was born—squaring his Pisces planets. A square in one's birth chart afflicts the promise of that planet in a particular sign. Heath definitely was a conflicted young man—somewhat like a James Dean. We must look at drugs because of these afflictions in his natal chart.
He tried to feign being one way and was actually something/somebody else. I remember seeing footage of him promoting Brokeback Mountain, and I always thought he was uncomfortable playing a gay cowboy. It was more his character to be private and hidden and I thought he was always ill-at-ease with a subject as controversial and a hot potato issue as homosexuality.
Heath had the Moon in Cancer—a real family man who needed to nest. But he was conflicted in his ability to have a settled family life because his Sun in Aries squared his Moon in Cancer—another conflict for him to have to try to resolve. These conflicts caused him immeasurable stress and inordinate tension.
http://sedonaintensive.com/albert_clayton/wp-content/uploads/2008/01/heath-ledger-progressed.thumbnail.jpeg
Look at the family album—his upbringing appeared to be as normal as apple pie. To a sensitive like me, his sweetness and likeability shone through photographs. He and his former co-star in Brokeback Mountain and girlfriend, Michelle Williams had a baby daughter together. Cancer, which is ruled by the Moon, makes one sensitive and nurturing but very controlling. With all the Pisces planets afflicted by his Aries Sun, this was a man so sensitive and emotionally uncomfortable in many situations, he often said that he his career came to him too easily—that the studios cranked up the image building before he was comfortable and secure as an actor. Was he pushed into succeeding as an actor without consideration for his needs as a human being? Did he struggle with demons with no mentor to help him free himself of them? Yes to both questions.
Heath Ledger was born with Saturn at 08 degrees of Virgo oppose his Venus at 06 degrees of Pisces—making it hard for him to love another for fear that he would not be loved back. We are not talking about sexual performance and or being comfortable with his sexuality. Ledger was definitely not comfortable with his capacity or ability to make a lasting relationship with a woman. His internal war—at odds with his innate nature—was something which he was unable to reconcile and make work. Saturn had come back to its natal place—Saturn return in Astro lingo—which underlined and italicized his dilemma.
There was a Full Moon at 01 degree of Leo at 5:35 in the morning in New York. Heath died at approximately 3:00 o'clock in the afternoon when the Moon was at nearly 06 degrees of Leo. The Moon was making an in conjunct to his natal Venus in Pisces, again, bringing greater inner stress to his feelings of being unable to make love work.
http://sedonaintensive.com/albert_clayton/wp-content/uploads/2008/01/heath-ledger-death.jpeg
My astrological conclusion is that Heath Ledger accidentally overdosed—he definitely was not trying to kill himself consciously; unconsciously is another matter. Each of us, in life and in death, is the architect of how we begin and how we end our life.
My analysis of Heath Ledger is that he was super sensitive, almost like a stranger in a strange land—playing the game that handlers and directors and suits from studios wanted him to play. No one understood that he was trying to come to terms with who he really was, and using drugs, and possibly alcohol, to excess, he ended his life.
I wrote a book, You Are Not Who You Think You Are (Atria Books, December 5, 2008).
Heath Ledger never had a chance to be who he really was.
I am coming to Los Angeles to work with clients
February 5 & 6th
To book an appointment call (800) 647-0732
He is AUTHOR OF Clearing for the Millennium, �Signs and Wonders-Understanding the language of God and You're Not Who You Think You Are-A Breakthrough Guide to Discover your Authentic Self will be published by Atria Books, a division of Simon & Schuster in December of this year.
A member of the National Association of Transpersonal Psychology and the American Federation of Astrologers, Gaulden founded the Sedona Intensive, a personal growth and empowerment program, to help clients retrieve their authentic selves and tap into their inner power.
Gaulden coined the term astroanalysis-a combination of Jungian psychology and astrology-to describe how he helps free clients from compulsions, addictions, and unresolved issues, which keep them from living a life of peace and joy.
Albert saw things others didn't and heard what they couldn't from the age of two. When he was five he asked his mother why she seemed more like his dad and his dad more like the mother. As a pre-schooler he was tuned into the rich world of intuition and past lives even though he had no one to shepherd him through these recollections and recalls. At Birmingham-Southern he click connected with the unique psychological work and world of Swiss psychoanalyst, Dr. Carl Jung and his take on the shadow self. Gaulden believes that all-seeing and all-knowing is born within a child and it is the false and mundane world that erases his memory of what is really true. The integration of the divided self, putting one back together through a conscious fusion with his or her shadow is the underpinning of his work in the Sedona Intensive.
Albert studied with renowned astrology Byrd Knapp, Darrell Harris and Katharine de Jersey, as well as took Awareness Classes with Lee Jones at the Spiritualist Church in Los Angeles in the 70's, and attended the Corrado Academy of Perception in 1978 which led to his meeting actor John Travolta using the tools of manifestation learned at the Academy, and selling John El Adobe de Tajiguas, a 35-acre estate that abutted Ronald Reagan's ranch near Gaviota Beach in Southern California.
Gaulden worked in 1986 with international-best selling author of The Celestine Prophecy, James Redfield in Albert's innovative and one-of-a-kind personal empowerment program, the Sedona Intensive, which he founded in 1982. Albert was hired to use his gifts as an astro-intuitive to help cast Redfield's movie of The Celestine Prophecy.
Gaulden travels the world to teach and speak and finds Egypt particularly one of the most intriguing countries in the world. In December he will be returning with a tour group of clients and friends to the Land of the Nile and Pharaohs and the Great Pyramid of Cheops, the Sphinx and other ancient digs and monuments in Upper and Lower Egypt.
His clients include sports figures, actors, royalty, Wall Street executives, men and women and young people from all walks of life who are eager to face those defects of character that keep them from being who they really are. He rigorously maintains the anonymity of his clients.
Additionally, Gaulden is a motivational speaker on such popular themes as "Mr. Right is Usually Mr. Wrong-Falling in Love With Make-Believe", "Take Your Power Back", "The Power of a Great Idea", the Death of Terror and the Rebirth of Bliss, �"Why Relationships Don't Work but How They Can" and many other provocative topics.
ATTENTION!
It has been brought to our attention that Margaret is being portrayed as a psychic on $1.99 sites. These sites are doing so without Margaret's permission. Margaret has not claimed she is a psychic. - MW