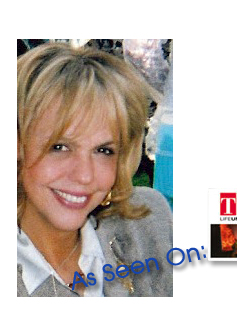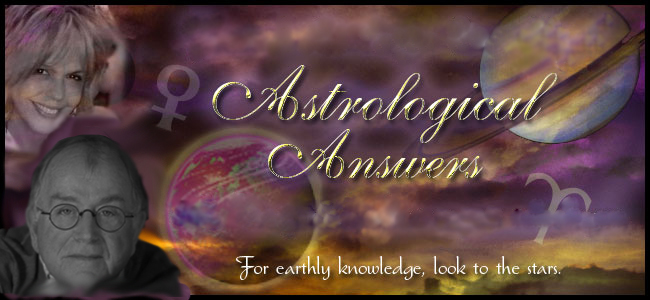 Astrological Answers by Albert Clayton Gaulden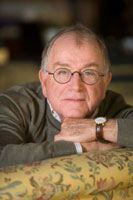 Albert Clayton Gaulden is a noted astro-intuitive and transpersonal psychologist who has worked in such diverse fields as advertising, academia, public relations, philanthropy and sales and marketing before founding the Sedona Intensive twenty-five years ago.� Born in Monticello, Florida and raised in Birmingham, Alabama, Gaulden received a B.A. from Birmingham-Southern College and attended graduate school at the University of Alabama. Upon graduation he went to work for the American Red Cross at Charleston Air Force Base and was chosen as one of the field representatives to go to Florida to prepare medical supplies and other goods in exchange for American prisoners in the Bay of Pigs debacle. In 1963 - 65 he taught Latin at Woodlawn High School in Birmingham, Alabama and freshman Latin at the University of Alabama in Tuscaloosa. Read more...
Click the titles below to read them.
Answering Questions You Didn't Ask
There comes a time when it is important to speak up and to express one self as guided by a head-heart connection. When I was getting sober (I just celebrated 28 years of sobriety—praise God from whom all blessings flow), I was reminded on a daily basis that 'feelings aren't facts,' because our uninventoried defects of character can drive an annihilation 'search and destroy' tank right into our perceived enemies or a concept or an idea that stems from our misdeeds; like wanting to blow up a bank because it charges usury rates of interest when in fact the stinking thinking wrapped in emotional b---s--- stems from our having stiffed a bank for thousands of dollars. You get the picture. Having said that and having lived as if feelings aren't facts, paradoxically, my feelings are important and they do factor into my decisions—hopefully, having done an inventory to clean up my side of the street. What I love about recovery are the paradoxes: 'surrender to win,' 'die to live,' and 'give it away to keep it'. If the program I followed had not been loaded with paradoxes, I would still be drinking.
Now let me get to the matter at hand. I said in Astrological Answers two weeks ago, Super Tuesday, that neither Hillary Clinton nor Barack Obama would sew up the Democratic Nomination for President that day. And they didn't; he won more states but the total delegate count remained close. But I did say in evaluating both candidates that astrology favored Obama, and it still does. Today as I write there is a (Total) Lunar Eclipse Full Moon at 2 degrees of Virgo (conjunct restrictive Saturn) at 7:30 PST. Lunar Eclipses portend endings as Solar Eclipses (February 6th in Aquarius) signal new beginnings. These Eclipses have a six month arc of impact, but anything that happens within a few weeks of them is included in the range of influence. Texas and Ohio are within the range of influence. I believe that when Texas and Ohio votes are counted, Barack Obama will emerge as the Democratic Candidate for President of the United States. If you want astro-data, go back into past postings to read why I said what I did several weeks ago. A client from New York emailed me yesterday to say that I told her a year ago that the Clinton campaign would implode, explode—that Hillary Rodham Clinton would not be the Democratic Candidate for President. May I remind you that at the time she was ahead of the world by 32% or more? My, how people, places and things change when planets move to disrupt the 'best laid plans' of politician and others.
Another Question No One Asked but I will Pose and Answer Here and Now
Do you find Bill O'Reilly of Fox News a pinhead and blowviator (the latter is not a word. It is O'Reilly-speak for "blow hard" or more specifically "one who is full of a lot of hot air")? Do you think that he invites guests onto his show and then demeans and humiliates those who don't tow the O'Reilly line? And have you felt as if the Network from which he speaks has a right wing agenda and hire supposed "journalists" to keep to that position. Since I'm asking I will answer, "Yes, yes and yes!"
By the way I could find no birth information on O'Reilly in order to do his chart. Well, ya know, some of those UFOers swear that aliens walk among us. Do ya think Bill is…nah; I have it on good authority that pinheads need not apply for alienship!
You can say that our Constitution advocates and protects freedom of speech—and he has the right to his speech as much as anyone else—but you don't have to listen! From Day 1 my platform in writing for Astrological Answers has been to wake us all up—stir you and me from the 'trance state'—to put your head and heart together and vote from the connectedness for who you want to be your President, or Senator or any elected official. Get proactive. To watch or not watch pundits, that's your business—but watch and listen from the inner self—let intuition tell you whether or not you can believe what they are saying. Follow what they say or get out of line. Legislate your own household—let your kids know that little girls can do anything little boys can—almost. Refuse to go to the movies if you feel that the production is valueless and/or prurient. Make your inner world the same as the face you show to the world. I know that people like you and me can change the culture and redesign the landscape.
About Albert Clayton Gaulden
Counselor, astro-intuitive, author, lecturer, spiritual life coach and founding director of the Sedona Intensive, www.sedonaintensive.com, Albert Clayton Gaulden has influenced countless individuals from all walks of life-actors, athletes, financial specialists, teachers, families, psychologists and psychiatrists-from all corners of the earth-helping them to retrieve their authentic selves and to tap into the inner core of their power. Albert's unique gift in the field of Transpersonal Psychology is responsible for his fearlessness when confronting the client's inner conflicts. In his recent book You're Not Who You Think You Are, Gaulden writes "Men and women are the same; each of us needs to get in touch with our invisible partner, or shadow in order to be emotionally healthy and happy."
He is AUTHOR OF Clearing for the Millennium, �Signs and Wonders-Understanding the language of God and You're Not Who You Think You Are-A Breakthrough Guide to Discover your Authentic Self will be published by Atria Books, a division of Simon & Schuster in December of this year.
A member of the National Association of Transpersonal Psychology and the American Federation of Astrologers, Gaulden founded the Sedona Intensive, a personal growth and empowerment program, to help clients retrieve their authentic selves and tap into their inner power.
Gaulden coined the term astroanalysis-a combination of Jungian psychology and astrology-to describe how he helps free clients from compulsions, addictions, and unresolved issues, which keep them from living a life of peace and joy.
Albert saw things others didn't and heard what they couldn't from the age of two. When he was five he asked his mother why she seemed more like his dad and his dad more like the mother. As a pre-schooler he was tuned into the rich world of intuition and past lives even though he had no one to shepherd him through these recollections and recalls. At Birmingham-Southern he click connected with the unique psychological work and world of Swiss psychoanalyst, Dr. Carl Jung and his take on the shadow self. Gaulden believes that all-seeing and all-knowing is born within a child and it is the false and mundane world that erases his memory of what is really true. The integration of the divided self, putting one back together through a conscious fusion with his or her shadow is the underpinning of his work in the Sedona Intensive.
Albert studied with renowned astrology Byrd Knapp, Darrell Harris and Katharine de Jersey, as well as took Awareness Classes with Lee Jones at the Spiritualist Church in Los Angeles in the 70's, and attended the Corrado Academy of Perception in 1978 which led to his meeting actor John Travolta using the tools of manifestation learned at the Academy, and selling John El Adobe de Tajiguas, a 35-acre estate that abutted Ronald Reagan's ranch near Gaviota Beach in Southern California.
Gaulden worked in 1986 with international-best selling author of The Celestine Prophecy, James Redfield in Albert's innovative and one-of-a-kind personal empowerment program, the Sedona Intensive, which he founded in 1982. Albert was hired to use his gifts as an astro-intuitive to help cast Redfield's movie of The Celestine Prophecy.
Gaulden travels the world to teach and speak and finds Egypt particularly one of the most intriguing countries in the world. In December he will be returning with a tour group of clients and friends to the Land of the Nile and Pharaohs and the Great Pyramid of Cheops, the Sphinx and other ancient digs and monuments in Upper and Lower Egypt.
His clients include sports figures, actors, royalty, Wall Street executives, men and women and young people from all walks of life who are eager to face those defects of character that keep them from being who they really are. He rigorously maintains the anonymity of his clients.
Additionally, Gaulden is a motivational speaker on such popular themes as "Mr. Right is Usually Mr. Wrong-Falling in Love With Make-Believe", "Take Your Power Back", "The Power of a Great Idea", the Death of Terror and the Rebirth of Bliss, �"Why Relationships Don't Work but How They Can" and many other provocative topics.
ATTENTION!
It has been brought to our attention that Margaret is being portrayed as a psychic on $1.99 sites. These sites are doing so without Margaret's permission. Margaret has not claimed she is a psychic. - MW