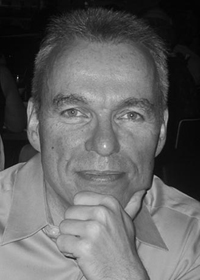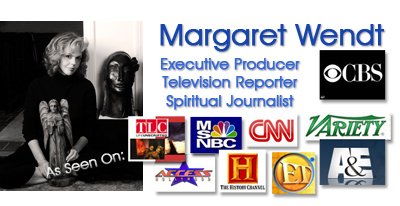 What Needs To Go Right by Bill Sharon
Click the titles below to read them.
08/01/08 Who We Have Been Waiting For by Bill Sharon
The two Op-Ed pieces in the New York Times yesterday (July 31, 2008) were compelling not only because of their content but also because they remind us that there is much more to the world and the human experience that a falling stock market and an unraveling financial system. Roger Cohen wrote about Champagne (http://www.nytimes.com/2008/07/31/opinion/31cohen.html?hp) . Sounds like it might only be for snobs but it's really about a preservation of excellence in the face of the economics of globalization. Nicholas Kristof wrote about animal rights (http://www.nytimes.com/2008/07/31/opinion/31kristof.html?hp) from his perspective as a farm boy growing up in Oregon. These are thoughtful, sometimes passionate, sometimes evocative commentaries about the human condition and the expansion of awareness.
Whatever is happening in our financial markets, something even greater is happening in the human experience. We are on the edge of an explosion of creativity not only in the technology that will provide us with free energy and clean water; we are also in the midst of a redefinition of what has value and a better sense of our obligations to each other. We are beginning to understand that our connectedness is not compartmentalized in some sense of "spiritualism" that is disconnected from our daily experience. We are beginning to understand that the separation between the truths that we aspire to and the reality that we live in is an artificial separation – one that makes less and less sense.
Last night I watched the local news – something I almost never do. The sequence of stories were – murder, multiple rape, murder, murder, Governor Schwarzenegger puts everyone on the state payroll on minimum wage, the weather, sports and then, mercifully, good night. Someone once said words to the effect that "for every act of evil there are a million acts of kindness". Think of all the things that we don't hear that would provide validation for our thoughts and encouragement for our efforts.
Over the past year we have seen Barack Obama draw larger and larger crowds. He has made a point in telling people that the election is about them, not him. Whether or not he believes that it has always seemed to me that the gathering of people has been far more important than the candidate. Some pundits sneer at what they call Obamamania and there is certainly precedent for the public to embrace a savior only to be disillusioned when they turn out to be human. But whether he wins or not he has provided a channel for the expression of a desire to live without the constant fear that we inflict on our selves on a daily basis. It really is about all of us – not him or any other candidate.
It's difficult not to be frightened. The messages we get everyday, whether in the media or in conversations with friends and family are easily converted into a sense of unease and apprehension. But these are choices we make. These are choices about where we decide to place our attention. Fear is immobilizing. The cure that I find helpful is to go outside at night and look up – or out actually. Things are much larger than my small concerns and I am much better off than most on the planet.
This month might be a good time to take a step back from the focus on the financial system spiraling out of control and take a look at what the real forces are in our lives. As Ian Lungold said some many times before he passed, "we are who we have been waiting for".
ATTENTION!
It has been brought to our attention that Margaret is being portrayed as a psychic on $1.99 sites. These sites are doing so without Margaret's permission. Margaret has not claimed she is a psychic. - MW