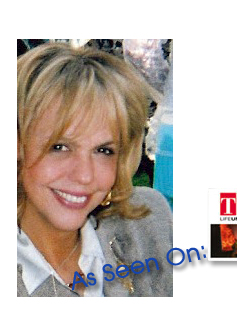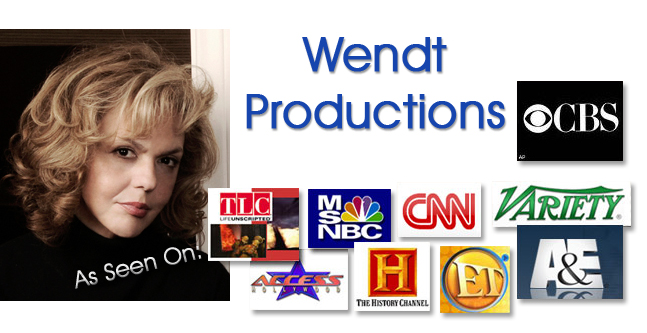 Margaret Wendt is a sought after consultant and show doctor. She is frequently asked to come in and work on shows that the networks are invested in. Ms. Wendt covers everything from Style and Society to comedy and one hour docudramas.
As a journalist, television host, and producer, she and the shows she has produced have been featured on "Entertainment Tonight", "Access Hollywood", MSNBC and CNN. Her interview style has made her a favorite with both the viewing audience and the subjects themselves. Ms. Wendt has been granted many exclusive interviews from people who have been reluctant to appear on television.
Margaret Wendt's journalistic skills include investigative, medical and consumer news reporting. She was also a society reporter. She created and hosted one of the first on-camera style and society segments for the CBS affiliates. Additionally, she was a guest host on the 'morning show' circuit, appearing on ABC, NBC and KTLA.
Ms. Wendt was a feature reporter for P.M. Magazine as well as Northcoast Magazine, and enjoyed the highest viewer mail on the stations on which she appeared. She also has appeared in dozens of commercials.
Ms. Wendt's body of work has been the topic of several articles in Variety, The Hollywood Reporter, Army Archerd's column, The New York Times, Cleveland Plain Dealer and most recently she has become a guest reporter for Access Hollywood, MSNBC and CNN.
Ms Wendt and her shows have been featured on the cover of several other magazines. Over the years, Margaret has been quoted in various books and publications, and has written articles for numerous magazines and newspapers. She is currently a feature writer for UFO Magazine, and was a feature writer for Cleveland Magazine for several years.
Her new book, "The King of Velcro", is scheduled to come out in the fall of 2007.
Margaret Wendt has extensive corporate experience in the world of business, having recently held the position of Vice President and Partner for a Fortune 100 company in Canada, as well as board positions on several Fortune 500 companies. She is a member of the Academy of Television Arts and Sciences as well as a member in good standing in SAG and AFTRA.
Ms. Wendt has recently finished a movie-of-the-week. The 'movie of the week' is based on author William Wientraub's book, "City Unique". In addition, she continues to create, develop and produce series on various topics for the television networks.
Indigo Films, funded by Wendt-Webster Productions
BEYOND DEATH cited in lectures at major Universities
ATTENTION!
It has been brought to our attention that Margaret is being portrayed as a psychic on $1.99 sites. These sites are doing so without Margaret's permission. Margaret has not claimed she is a psychic. - MW